Why Oil Prices Will Not Affect The Minnesota Housing Economy In 2016
We hear of problems with the economy because of falling oil prices. Lots of doom and gloom but is there really reason to worry?
As most of my readers know, I have predicted almost every jump and fall in the Minnesota housing market over the past 20 years. I personally sold all of my investment property(I purchased a new personal home in 2007 because it was the home I had been searching for) right before the crash in 2007 and pride myself in being able to forecast future changes.
My prediction is that oil prices will not affect home prices in Minnesota. Minnesota has the unique advantage of having 17 Fortune 500 companies with 3 more companies knocking on the Fortune 500 door. These companies are as follows:
14: UnitedHealth Group (unchanged from last year, revenues $130 billion)
36: Target (unchanged, $74.5 billion)
69: CHS Inc. (down 7, $42.6 billion)
72: Best Buy (down 12, $41.9 billion)
98: 3M (up 3, $31.8 billion)
138: U.S. Bancorp (up 2, $21.3 billion)
164: Supervalu (down 70, $18.3 billion)
171: General Mills (down 12, $17.9 billion)
203: Land O'Lakes (down 4, $15.2 billion)
213: Ecolab (unchanged, $14.
3M headquarters building in St. Paul (Karen Bleier/AFP/Getty Images)
2 billion)
225: C.H. Robinson (down 5, $13.4 billion)
247: Ameriprise Financial (up 2, $12.2 billion)
255: Xcel Energy (up 2, $11.6 billion)
310: Hormel Foods (up 1, $9.3 billion)
320: Mosaic (down 37, $9 billion)
333: Thrivent Financial for Lutherans (up 2, $8.5 billion)
466: St. Jude Medical (down 4, $5.6 billion)
THREE MINNESOTA COMPANIES ON DECK
570: Valspar (up 25, $4.5 billion)
574: Polaris Industries (up 47, $4.4 billion)
602: Securian Financial Group (up 39, $4.2 billion)
If you look at all of these companies, you notice that most of them are not harmed by low oil prices and most of them are helped by low oil prices which keeps more money in consumers pockets.
Low oil prices and/or low coal prices will most likely hurt the economies of the following states.
North Dakota is the most at risk for falling home prices. The state's most recent oil rush led to a housing boom as people poured in looking for jobs. But now, as oil prices sit near 12-year lows, the boom could be fading along with job opportunities.
"The jobs are leaving, and if an area gets depopulated, they can't take the houses with them and that's dangerous for the housing market. We saw this happen as the loan industry became hyper regulated and 30% of the current buyer population could not longer get a loan for a home purchase.
I also believe that Wyoming, West Virginia and Alaska are facing the biggest risks of falling home prices after North Dakota.
Lower natural gas prices have put pressure on coal prices, which puts Wyoming and West Virginia's housing markets at risk for a pullback as employment dips.
Home owners and buyers should also be keeping an eye on home prices in Oklahoma and Louisiana, which took big hits back in the oil glut of the mid 1980s.
Minnesota also has the 7th lowest unemployment rate in the United States. Housing price growth mirror employment so with 96.5% of Minnesotan's working, the housing market should see robust growth.
All in all, buying a home in Minnesota should be a safe bet for years to come as our fortune 500 companies continue to grow and low unemployment draws works from other states with much higher unemployment rates.

As always, if you are buying or selling a home, call, text or email me. 612-508-4100 or Joe@HomesforSale.cool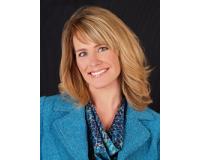 Author:
Angela D Niece
Phone:
612-305-8487
Dated:
January 12th 2016
Views:
299
About Angela D: ...