Three Traps To Avoid When Selling Your Home
THREE TRAPS TO AVOID WHEN SELLING YOUR HOUSE
3 TRAPS TO AVOID WHEN SELLING YOUR HOUSE
3 TRAPS TO AVOID WHEN SELLING YOUR HOUSE
When it comes time to consider selling, there are several pit falls that can easily be avoided if you know they exist. Since most sellers want to sell for the most money possible in the shortest time possible, it's important they follow a proven game plan for getting their property listed, marketed, negotiated and sold for the highest price possible.
If you are considering selling, beware of the following traps that can cost you equity and precious TIME.

#1 - Time to Sell
Sellers will often avoid pulling their home on the market because they feel "it's not the right time":
My daddy told me when I was a little boy, "You can't catch a fish if your line is not in the water!" The right time for the buyer that wants to buy your home only happens if they know about it. If you are planning on selling your home but do not want to start showing it, let me talk to you about my pre-marketing system. It allows me to find buyers for your home before you go on the market. I do it for 100% of my clients now and they love it. They also love that they have their line in the water waiting for the right buyer to find it but they do not have to keep their home show ready until it actually goes on the MLS. Make sure and call me at 612-255-6230 or email me.
#2 - Choosing an agent
Choosing The Wrong Agent:
If only there was a magic crystal ball so you could tell who the wrong agent was before you higher them. I can tell you things to help you make the correct decision. Does you agent talk passionately about how they are going to market your home? Does your agent work on a market analysis while he is sitting with you at home?(They should) Does your agent work for a company with a long history in the community? Does your agent work for a company that compensates agent using a pyramid scheme?(Don't hire agents that choose their company based on how many agents they get below them in the pyramid!) Does your agent respond to potential buyers of your home and other agents on nights and weekends?(They should) Does your agent's team consist of trustworthy agents that are leaders in the Real Estate industry?(Our team in Number 2 in Minnesota, has 80 less agents on it than the Number 1 team and we each average five times more sales than the agents on the Number 1 team. We each average ten times more transactions than the average agent in Minnesota.
#3 Pricing Right
Pricing the property outside of the market range:
The second most costly mistake sellers can make after choosing the wrong agent is pricing their property out of the range that will generate an offer. After deciding you want to sell and interviewing several agents, you will be tasked with establishing an asking price. It's important to evaluate the properly you are selling through the eyes of the buyer. You must established a realistic value and price your property close enough so you will get showings early in the life of the listing. The best chance of getting full price or multiple offers is during the first 10 days your home is on the market. Price right is the key. It will also allow you to get an offer sooner which almost always will be at a higher price. Remember you can turn down any unrealistic offer but if you price you home too high you will never get an offer to negotiate. Last but not least, statistics show that sellers will list with the agent that tells them their home is worth the most money. There are some very successful agent in this market who list high and do multiple price reductions to get their seller back down to the price they should have listed at to begin with. Don't fall prey to them. Our promise to you is, "We will give you the honest value of your home" and we will not "Buy Your Listing!" by telling you a fabricated price.
Thanks for reading!
Homeowners Reading This Blog Click Here to Check Your Home's Value

This is Joe Niece with the Trust Real Estate Team signing off until next time............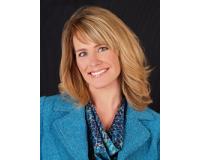 Author:
Angela D Niece
Phone:
612-305-8487
Dated:
March 13th 2016
Views:
827
About Angela D: ...