If Your Buying Or Selling Read This To Avoid Your Worst Nightmare
Welcome to the Nightmare, you get ready to list your home and you have not talked to an agent in over five years. You don't know what has changed, don't know how much to ask for your home and don't know if the agents you are going to interview know anything about your market. You keep hearing about this interest rate thing on the news but don't know if it is going to hurt you. In fact, you don't know if it is already happening now. You have so many questions. Is the market getting better or worse, should I sell in the winter or summer, and on and on...
Your getting ready to buy a home, you don't know how much lower you can offer the seller. You don't want to make the seller mad and you really do not want to be in multiple offers if you can help it. Should you buy in the spring, summer, fall or winter? You have so many questions about so many things!
Well the nightmare is over, now you can go to one place and get more information than you even thought possible. Click Here for Minnesota InfoGraphics for just about every city in Minnesota. If you can't find info on your city and price range or type of home, just email Joe and he will send you the information you need immediately.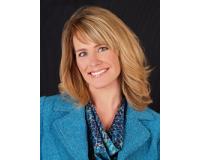 Author:
Angela D Niece
Phone:
612-305-8487
Dated:
November 13th 2015
Views:
237
About Angela D: ...