How Accurate Is Zillow According To Zillow
In Zillow's own words they tell you the following:
The Zestimate® home valuation is Zillow's estimated market value, computed using a proprietary formula. It is not an appraisal. It is a starting point in determining a home's value. The Zestimate is calculated from public and user-submitted data, taking into account special features, location, and market conditions. We encourage buyers, sellers, and homeowners to supplement Zillow's information by doing other research such as:

Getting a comparative market analysis (CMA) from a real estate agent

Getting an appraisal from a professional appraiser

Visiting the house (whenever possible)
Click here to get your homes value
So what does this mean? If you look at the data they supply on their website(yes, they allow you to download the data) you get the following facts for the United States
If you have one hundred sellers with a $250,000 dollar home's in the US:
1. The first fifty four(54 people) will be given a value between 237,500 and 262,500. They could all be told a value of 237,500 or 262,500 or anywhere in between.
2. The next twenty(20 people) people getting their value will be told between 225,000 and 237,500 or between 262,500 and 275,000
3. The next twelve(12 people) will be given a value between 200,000 and 225,000 or between 275,000 and 300,000
4. The remaining thirteen or fourteen(13.7 people) will be given a value over 50,000 low or under 200,000 or over 50,000 high or over 300,000
Take their advice and have an experienced agent help you determine your homes value!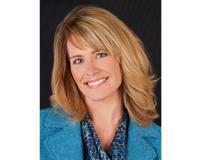 Author:
Angela Niece
Phone:
612-305-8487
Dated:
March 22nd 2018
Views:
921
About Angela: ...