Have The Chickens Come Home To Roost
Is you Son living in the basement working on his second basket weaving degree doomed to never leave home? Is your boyfriend getting his car repossessed for the third time because he does not remember to pay the bill? Have Grandma and Grandpa moved in for the long haul? Well it might be time to start charging them rent so you can use their rental income to get our of your apartment and/or buy a bigger home.
The Home Ready program as the following guidelines for boarder income:
Boarder income (rental payments from individuals who reside with the borrower) is acceptable in certain circumstancesfor both purchase and refinance transactions.
 Boarder is not obligated on the mortgage debt
 Boarder may or may not be related to the borrower
 Property must be a one-unit property
 No more than 30% of total qualifying income can be boarder income
 Boarder must have lived with and paid rent to the borrower for the last 12 months
 Boarder must provide appropriate documentation to demonstrate a history of shared residency (such as a copy ofa driver's license, bill, or bank statement that shows the boarder's address as being the same as the borrower'saddress).
 Boarder must provide canceled checks to demonstrate the payment of rental payments to the borrower for:
o the last 12 months, or
o at least 9 of the most recent 12 months provided the rental income is averaged over a 12–month period
 Payment of rent by the boarder directly to a third party is not acceptable (payments must be made to theborrower directly)

If you or someone you know would like to buy a home in the future, please reach out to me 6-24 months before you are ready to buy. There are many hints and tactics that will allow you to increase you credit desirability and qualifying income for you future lender.
Joe Niece 612-508-4100
Joe@GreatMnLoans.com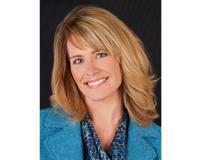 Author:
Angela Niece
Phone:
612-656-5555
Dated:
March 22nd 2018
Views:
1,024
About Angela: ...