Are You Ready To Buy A Home
Buying a home. If you have never done it, it might seem like a frightening experience. You are going to be buying the biggest item you may ever purchase in your lifetime. You also will be entering in to a contract that lasts for many years. You might want to ask yourself a few questions before you jump in headfirst.
1. Do you really want to be a homeowner? There are many things involved in owning a home that you do not have to deal with as a renter. Repairs, insurance, taxes, lawn and snow care and many more. If you are buying a home or town home, you want to understand, and be willing to do these things. Understanding these costs and budgeting for them is also important.
2. Can you get a loan? Not everyone has the perfect job and/or perfect credit. You can make more money than most people but still have issues getting a loan if you are self employed. You can have a steady job and have credit issues that make it harder to get a loan. You can have several jobs and get red flagged by mortgage companies because of the length of time you have worked at them. If you can get a loan, are you getting a fair rate and price? Will the loan officer that you find stay late to solve problems if something happens at your closing or will he abandon you at the closing table.
I have worked with thousands of buyers and sellers in my day and I have helped my clients thru every one of these issues and many more. It does not cost you more to work with the best agent in the country vs working with an agent that has never closed a deal. Find the best agent and loan officer you can find.
3. Do you want a really nice agent helping you negotiate on the biggest purchase of your life or an agent that is an amazing negotiator? They normally are not the same person. Do you want someone that is experienced that will give you perspective from hundreds of past experiences or do you want someone that will spend every minute of the day with you because they have no other clients? The first will be very helpful as you seen many different homes and locations, the second will make you feel like you have a new friend. These also are not normally the same agent.

If you are thinking of buying a home, I would love to talk to you. I have been the #1 buyers agent in Minnesota for many years. I enjoy showing homes and I work nights and weekends. Feel free to call me any time at 612-255-6230. Joe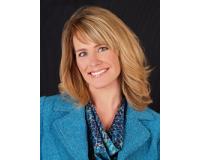 Author:
Angela D Niece
Phone:
612-305-8487
Dated:
November 19th 2015
Views:
280
About Angela D: ...